Lorch Hall 
Askwith Auditorium
611 Tappan St.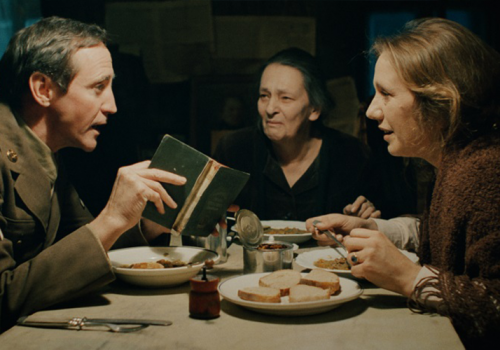 7:00 pm     Free admission            
Talk by Krzysztof Zanussi – Good recollections, bad recollections. Love at the time of Soviet domination.
Rok spokojnego słońca / A Year of the Quiet Sun, dir. Krzysztof Zanussi, drama, 1984, 106 min., followed by Q&A with Krzysztof Zanussi 

In post–World War II Poland, American soldier Norman serves as a driver for a United Nations war-crimes commission examining Nazi mass graves. Norman falls in love with Emilia and, in spite of language and cultural differences, a romance blossoms. But Emilia's loyalty to her ailing mother threatens to separate the couple when Norman receives his papers to return home. 
7:00 pm
Opening Gala (by invitation only)
Michigan Theater
 603 E Liberty St.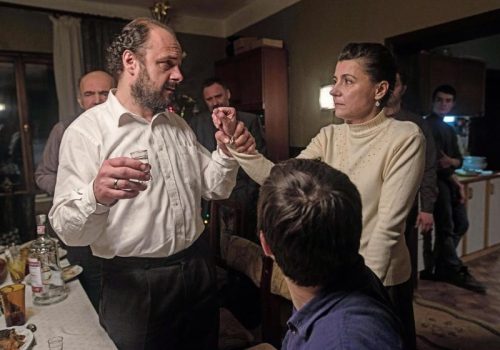 7:00 pm 
Opening of the 25th Ann Arbor Polish Film Festival
and announcement of the Festival competition winners including Lifetime Achievement Recognition for Sławomir Grünberg.
Cicha noc / Silent Night, dir. Piotr Domalewski, drama, 2017, 100 min.
Adam unexpectedly visits his family house at Christmas after a few years of working abroad. No family member knows about his secret plans and the real reasons of his visit.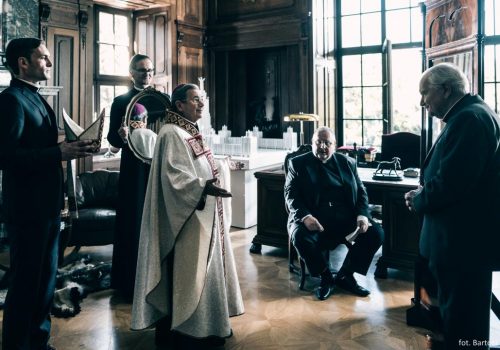 9:00 pm  
Kler / Clergy, dir. Wojciech Smarzowski, drama, 2018, 133 min.
On the anniversary of a tragic event, three Catholic priests meet to celebrate their survival. Their experiences and motivations to serve as priests are extremely different, and soon each of them will have to face new challenges
Michigan Theater
 603 E Liberty St.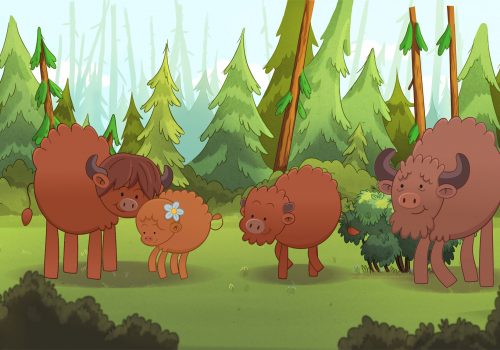 10:00 am
Żubr Pompik / Bison Pompik, dir. Wiesław Zięba, animation, 28 min.
Pompik the bison lives in the depths of a vast, wild and green forest. He is weaker, slower and not so agile as all the other bisons. Instead, Pompik is the most curious animal in the entire forest. He is interested in everything that is happening around him.

10:35 am
Intermission and Children's Book Fair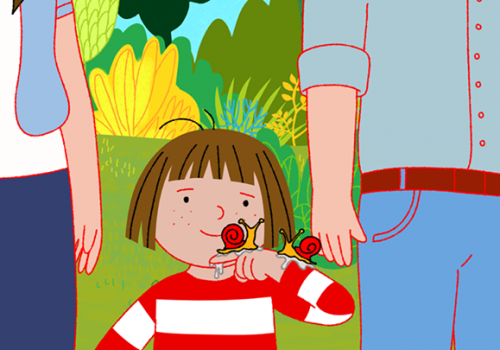 11:00 am
Basia / Basia, dir. Łukasz Kacprowicz & Marcin Wasilewski, animation, 33 min.
Five-year-old Basia is a bit of a character. She lives in the city with her parents, her brothers, her turtle Kajetan, and her teddy bear. Like all five-year-olds, Basia occasionally runs into major problems and needs to sort them out. She discovers that sometimes the most difficult questions have simple answers.

11:35 am
Children's Book Fair
Documentaries and short films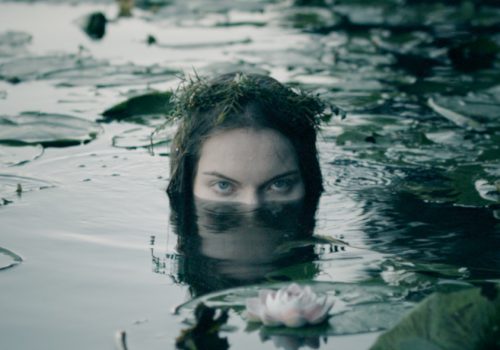 12:30 pm Documentaries     Free admission
Ciche godziny / Quiet Hours, dir. Paul Szynol, 13 min.
Ostatni misjonarze / The Last Missionaries, dir. Simon Target, 75 min.

2:05 – 3:30 pm Short films     Free admission
Tamtej nocy / Off the Hook, dir. Pat Howl Kostyszyn, 24min.
Świtezianka / The Nixie, dir. Julia Bui Ngoc & Mai Bui Ngoc, 19 min
Praca / Labour, dir. Mateusz Gołębiewski, 21 min.
Modus Operandi / Modus Operandi, dir. Remigiusz Biernacki, 20 min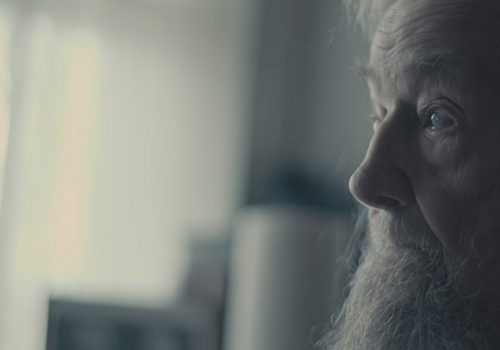 3:35 – 5:00 pm Documentary     Free admission
Podróż Bogdana / Bogdan's Journey, dir. Michał Jaskulski & Lawrence Loewinger, 86 min.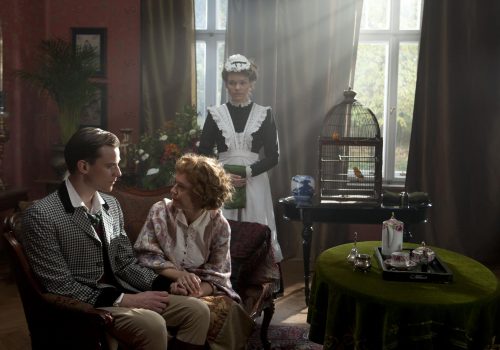 6:00 pm
Kamerdyner / The Butler, dir. Filip Bajon, drama, 2018, 150 min.
Followed by Q&A with Filip Bajon and film producers Olga Bieniek and Marlena Kreńska.
The story of Prussia's von Krauss family and the love affair between a Kashubian man named Mateusz and a German aristocrat named Marta. The complicated fate of three nations in the old Polish-German region of Kashubia, where the artificial line of the border drawn at Versailles after the First World War divided not only the land, but also the people.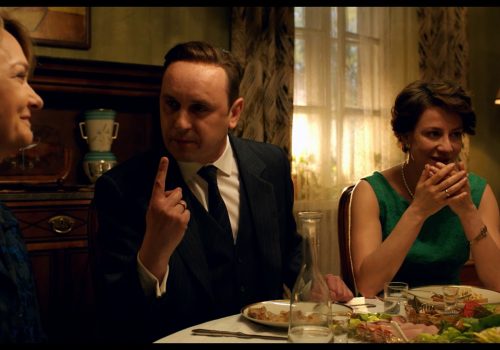 9:00 pm
7 uczuć / 7 Feelings, dir. Marek Koterski, comedy, 2018, 116 min.

A man returns to his childhood, when – like most of us – he had a big problem with naming the accompanying emotions. To improve the quality of his adult life, he decides to return to that not-as it turns out-carefree period to learn to experience the seven basic feelings. This extremely unpredictable journey to the past abounds in a series of hilarious, even comic situations, but it also carries the power of emotion and reflection.
Michigan Theater
603 E Liberty St.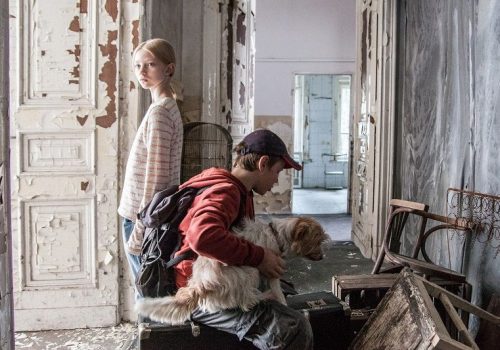 10:00 am
Tarapaty / Double Trouble, dir. Marta Karwowska, 2017, 85 min.
Julka is 12 years old, and she has never had a real friend. As soon as summer starts, so do trouble. Instead of going to her parents in Canada, Julka ends up with her aunt, in Warsaw. It is the same tenement building that Olek lives in. When both kids find a map showing the way to a hidden treasure, they are up for an adventure. Unfortunately, the path to solving the riddle is blocked by a gang of thieves…
11:30 am
Children's Book Fair
Documentaries and short films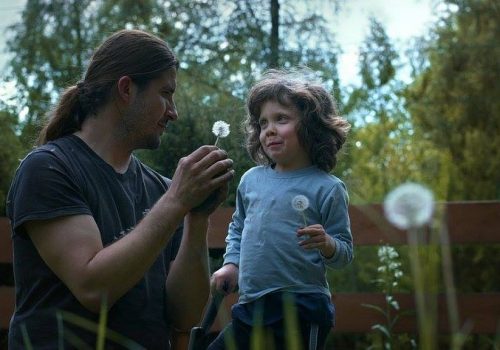 12:30 – 2:00 pm Documentaries     Free admission
Universam Grochów / Universam Grochów, dir. Tomasz Knittel, 39min.
Niebo bez gwiazd / A Sky without Stars, dir. Katarzyna Dąbkowska-Kułacz, 52 min.
Followed by Q&A with Katarzyna Dąbkowska-Kułacz.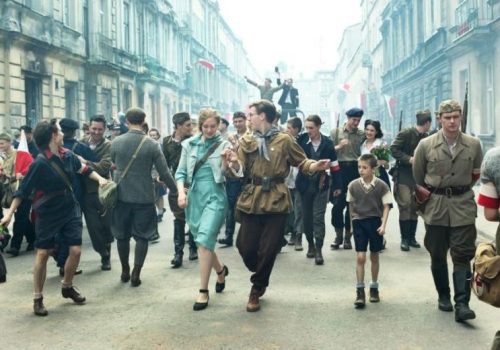 2:35 pm     Free admission
Miasto 44  / Warsaw '44, dir. Jan Komasa, drama, 2014, 130 min. 
Final film of Polish History in Film Masterpieces series.
A story of love, friendship and the pursuit of adventure during the bloody and brutal reality of the 1944 Warsaw Uprising.

5:00 pm
Closing reception (by invitation only)
Films are not rated and are all subtitled in English.
Films represent contemporary trends in Polish cinema and do not reflect views and opinions of the organizers.
The organizers reserve the right to change the program without notice.
$10 general admission
$6 seniors and students
$5 general admission – children's program
$15 family ticket for 4 or more – children's program 
Free admission – documentaries and short films
Free admission – for UM students with valid ID