DISCLAIMER
Films are not rated and are all subtitled in English. Films do not reflect views or opinions of the organizers and may include mature themes.
The organizers reserve the right to change the program without notice.
TICKETS
HOW TO WATCH A FILM
USER SUPPORT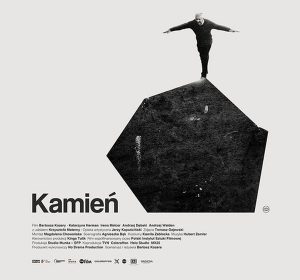 Documentaries and Short Narratives – Film Competition
All documentary and short narrative films selected in the Festival Film Competition are free of charge and available for streaming through the Michigan Theater website for the duration of the Festival, Friday, 10/5, 7pm – Sunday, 10/7 5pm.
Click here to learn more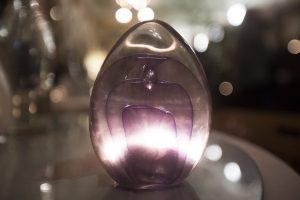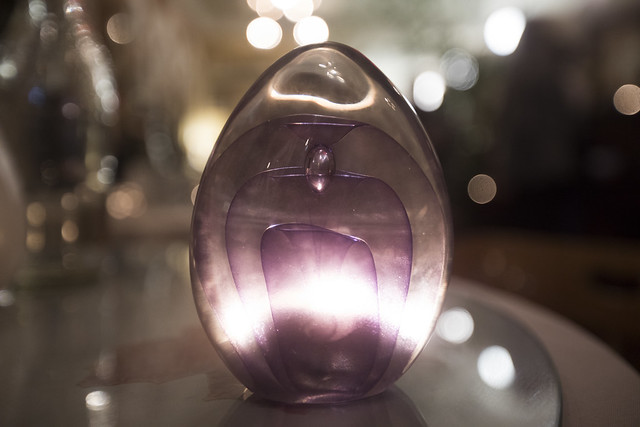 Interviews with the Film Competition Winners
Interviews are free of charge and available for streaming through the Michigan Theater website for the duration of the Festival, Friday, 10/5, 7pm – Sunday, 10/7 5pm.
Click here to learn more

The Michigan Theater requires proof of full COVID-19 vaccination or results of a negative COVID-19 test taken within 72 hours for all moviegoers over the age of 12. Masks are required for all attendees. 
Michigan Theater, Screening Room
7:00 pm
Festival Opening
Opening of the 28th Ann Arbor Polish Film Festival.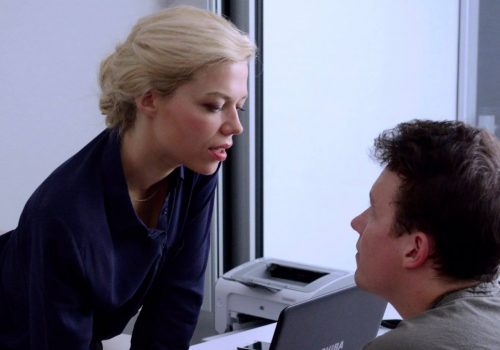 7:10 pm
TAK.BLISKO /CLOSE2U
dir. Marek Głuszczak, short narrative, 2019, 26 min.

Timid Franek finds a new job in an online company. His task is to play attractive call girls and fortune tellers. This is the last chance to pay off his rent to a selfish landlord, Bronek. One day Franek discovers a sad secret of his landlord.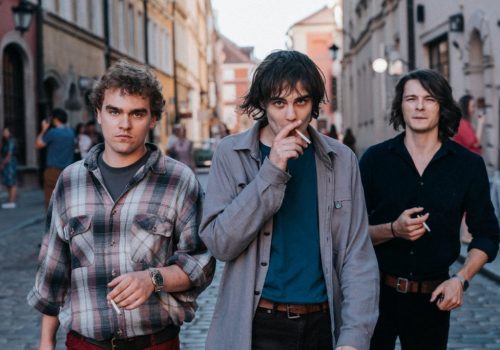 7:45 pm  
Żeby nie było śladów /Leave No Traces
dir. Jan P. Matuszyński, drama, 2021, 160 min.
In 1983, communist Poland is shaken by the case of high school student Grzegorz Przemyk, who is beaten to death by police. The only witness of the beating becomes the number one enemy of the state.
The film received Silver Lion in the Main Competition of the 46th Polish Film Festival in Gdynia. It was selected to compete at the 78th Venice International Film Festival.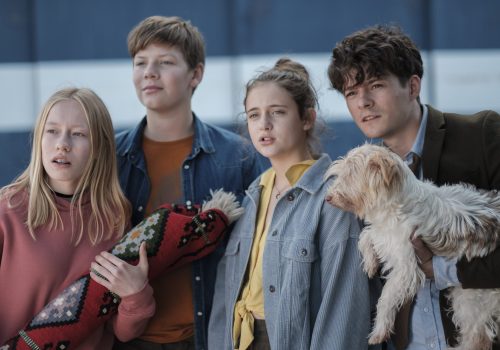 10:00 am
Tarapaty 2 /Triple Trouble 
dir. Marta Karwowska, adventure, 2020, 87 min.
Another series of adventures of Julka and Olek. When Monet's Beach in Pourville disappears from the National Museum in Poznań, the children face a task to find the painting, discover the identity of the thief and save an innocent painter accused of the theft. A harmonious duo begins an investigation, but suddenly a crazy 12-year-old Felka appears, and trouble comes with her.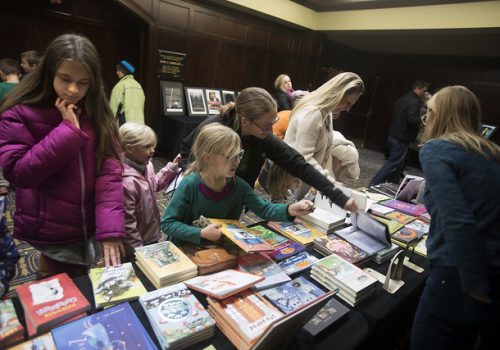 11:30 am
Children's Book Fair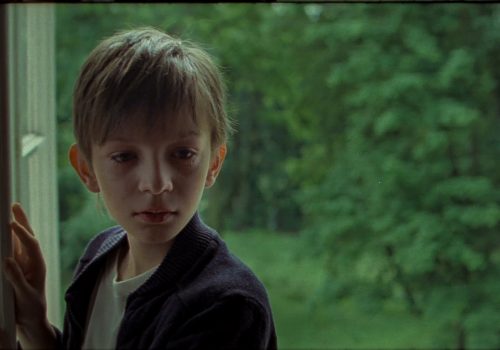 6:00 pm
The Hero /The Hero
dir. Milena Dutkowska, short narrative, 2021, 24 min.
Cyprian, 10 years old orphan, raised by his beloved grandmother, dreams to become a real hero. Suddenly his grandmother dies and a threat of an orphanage hangs over Cyprian. Now he has to confront with the real loss and realize what it means to be a hero in the face of suffering.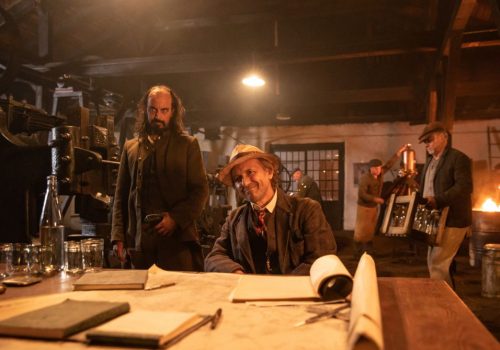 6:45 pm
Magnezja /Magnesium
dir. Maciej Bochniak, western, 2020, 120min.
A western inspired by the likes of Tarantino and Leone, set in the 1920s in the borderland between Poland and the USSR. Twin brothers plan to rob a rival family that is run by sisters.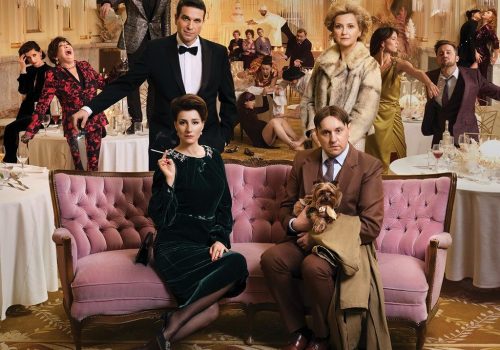 9:00 pm
Teściowie /Parents-in-Law
dir. Jakub Michalczuk, comedy, 2021, 81 min.
When the wedding is canceled at the last minute, the parents of the couple decide that the reception must go on anyway.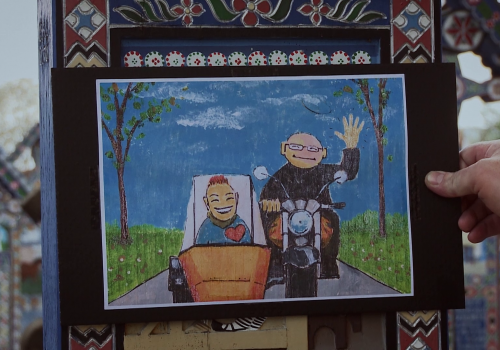 1:30 pm
Jeden dzień dłużej /One more day
dir. Monika Meleń, documentary, 2021, 50min.
Małgorzata and Krystian are an exceptional couple in every sense. She was born with progressive muscular atrophy and he loves riding a motorcycle. But who says they cannot fulfil their dreams, especially when they do not have much time left? It is a film about mature love and everyday life with an incurable illness, a road movie and a personal travel diary at the same time.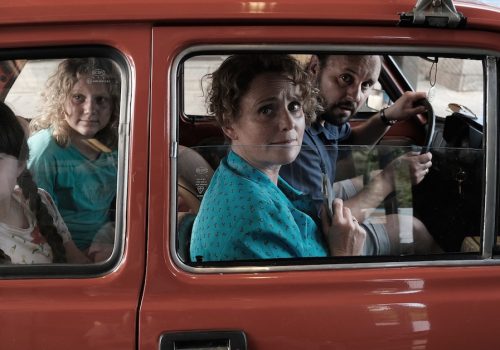 2:30 pm
Zupa nic /Back Then
dir. Kinga Dębska, comedy, 2021, 94 min.
Marta shares a room with her sister Kasia and their grandma who tells them stories from the Warsaw Uprising. Marta's parents, Tadek and Elżbieta live in the adjacent room. He is an educated person, humiliated by the system, envious of his opulent brother-in-law. She is the leader of her workplace union, Solidarity, with a need for freedom and a dream to finally break out of Poland. However, for the whole family true emotions start once a dream orange Fiat 126p parks in front of their apartment building.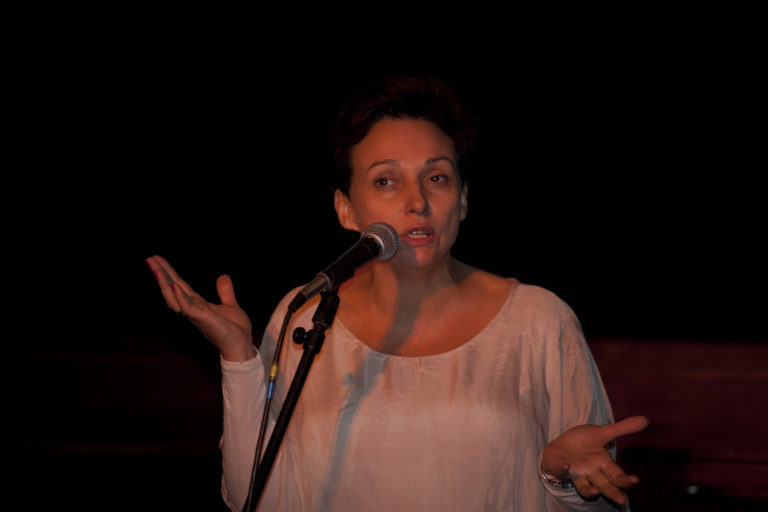 4:10 pm
Q&A
with Kinga Dębska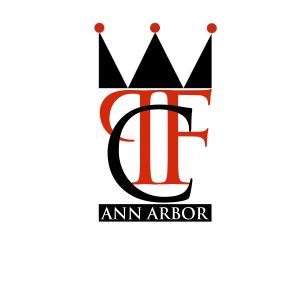 6:00 pm
Closing Reception
by invitation only
Michigan Theater
 603 E Liberty St.
7:00 pm
Opening of the 26th Ann Arbor Polish Film Festival and announcement of the film competition winners.
7:10 pm
Obywatel Jones/Mr. Jones
dir. Agnieszka Holland, biography, thriller, 2019, 119 min.

Agnieszka Holland's biopic commemorates the heroic undertaking of Gareth Jones, the Welsh journalist who broke the story of the horrific famines within the Soviet Union in the 1930s. It depicts Jones' efforts to resist the Soviet secret service's attempts to censor him and his travels from Moscow to Kharkov.
9:30 pm
Zabawa, zabawa/Playing Hard
dir. Kinga Dębska, drama, 2018, 88 min.
A 40-year-old prosecutor Dorota, a young student Magda and a distinguished surgeon, Teresa have something in common, an alcohol addiction. Little by little, their lives start spiraling out of control. In the end, each will reach the bottom, but will any manage to bounce back?
Michigan Theater
 603 E Liberty St.
Children's program for ages 3+
10:00 am
Magiczna zima Muminków/Moomins and the Winter Wonderland
dir. Ira Carpelan & Jakub Wójcik, adventure film, 2017, 80 min.
Moomintroll decides to stay awake this winter, contrary to his usual winter slumber routine. He wants to find out how does the world look like, when his whole family is asleep. He will discover snow and frost, and will learn a lot of new things about the wintery Moominvalley. But what he awaits the most, is Christmas.
10:40 am
Intermission and Children's Book Fair
11:00 am 
Resumed showing of Magiczna Zima Muminków/Moomins and the Winter Wonderland
11:40 am 
Children's Book Fair
12:30 pm
Warszawa: miasto podzielone/Warsaw: A City Divided
dir. Eric Bednarski, 70 min.
1:40 pm
Intermission
1:50 pm
Mała zagłada/A Minor Genocide
dir. Natalia Koryncka-Gruz, 72 min.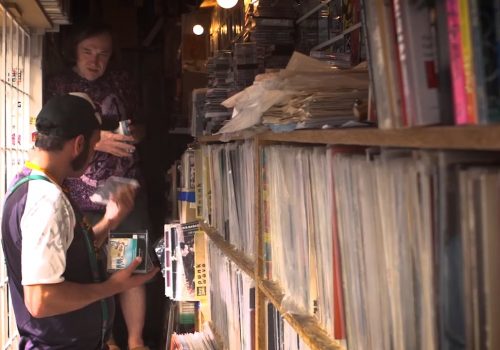 3:00 pm 
Intermission
3:10 pm 
Jeszcze lecimy/Still Flying
dir. Mirosław Dembiński, 34 min.
3:45 pm 
Arabski sekret/The Arabic Secret, dir. Julia Groszek, 56 min. 
4:40 pm
Talk by Sławomir Grünberg: My American Dream: From the Street Peanut Vendor to Emmy Award Winning Filmmaker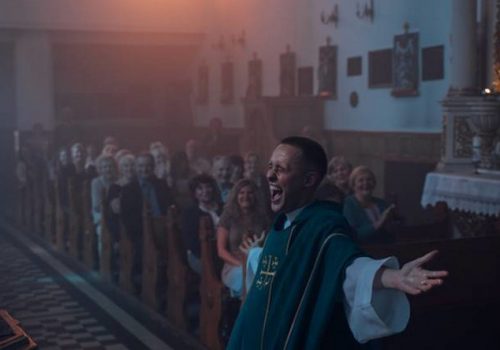 6:00 pm
Boże Ciało/Corpus Christi
dir. Jan Komasa, drama, 2019, 118 min.
Story of a 20-year-old Daniel, who experiences a spiritual transformation in a Youth Detention Center. The crime he commits prevents him from applying to the seminary, but Daniel has no intention of giving up his dream of becoming a priest. When opportunity arises, he starts to minister a small-town parish.
8:30 pm
Pan T./Mr. T
dir. Marcin Krzyształowicz, comedy, drama, 2019, 104 min.
A renowned writer, Mister T. lives in a hotel for authors and makes a living by giving lessons. One day, a young countryside man with big dreams of working as a journalist moves next-door. Mr. T. becomes his mentor and teacher. The pace of the protagonist's life quickens once the authorities begin to suspect him, and Secret Police agents start to watch every move he makes. It is hard to stay serious in this ridiculous reality.

Michigan Theater
603 E Liberty St.
11:00 am
Cudzoziemcy w Powstaniu Warszawskim/Foreigners in the Warsaw Uprising
dir. Małgorzata Brama, 40 min.
11:40 am
Intermission
11:50 am
Badylok/Badylok, dir. Karolina Klapkowska, 11 min.
Piołun/Bitter Herb, dir. Maria Ornaf, 17 min.
Ostatni dzień lata/The Last Day of Summer, dir. Aleksandra Czenczek, 14 min.
Miasteczko/Small Town, dir. Daria Kopiec, 3 min.
Silny niezależny kosmos/Strong Independent Space dir. Damian Krakowiak, 11 min.
12:45 pm 
Intermission
1:00 pm
Na strajk!/On Strike!
dir. Stanisław Horodecki, 24 min., followed by Q&A with S. Horodecka
3:00 pm   
Piłsudski/Pilsudski
dir. Michał Rosa, biography, history, 2019, 108 min.
It is 1901. A political prisioner Józef Piłsudski is patient of a psychiatric hospital in Russia. The Polish underground is preparing to rescue him. Uncertain years are coming, marked by revolutionary events and Piłsudski must find a way to maneuver between the conservative passivity of the Polish Socialist Party and the chance for restoring an independent Poland.
5:00 pm
Closing reception (by invitation only)
Films are not rated and are all subtitled in English, except children's animations.
Films represent contemporary trends in Polish cinema and do not reflect views and opinions of the organizers.
The Organizing Committee reserves the right to add, omit or substitute any films listed in the program.

$10 general admission
$6 seniors and students
$5 general admission – children's program
$15 family ticket for 4 or more – children's program 
Free admission – documentaries and short films
Free admission – for UM students with valid ID